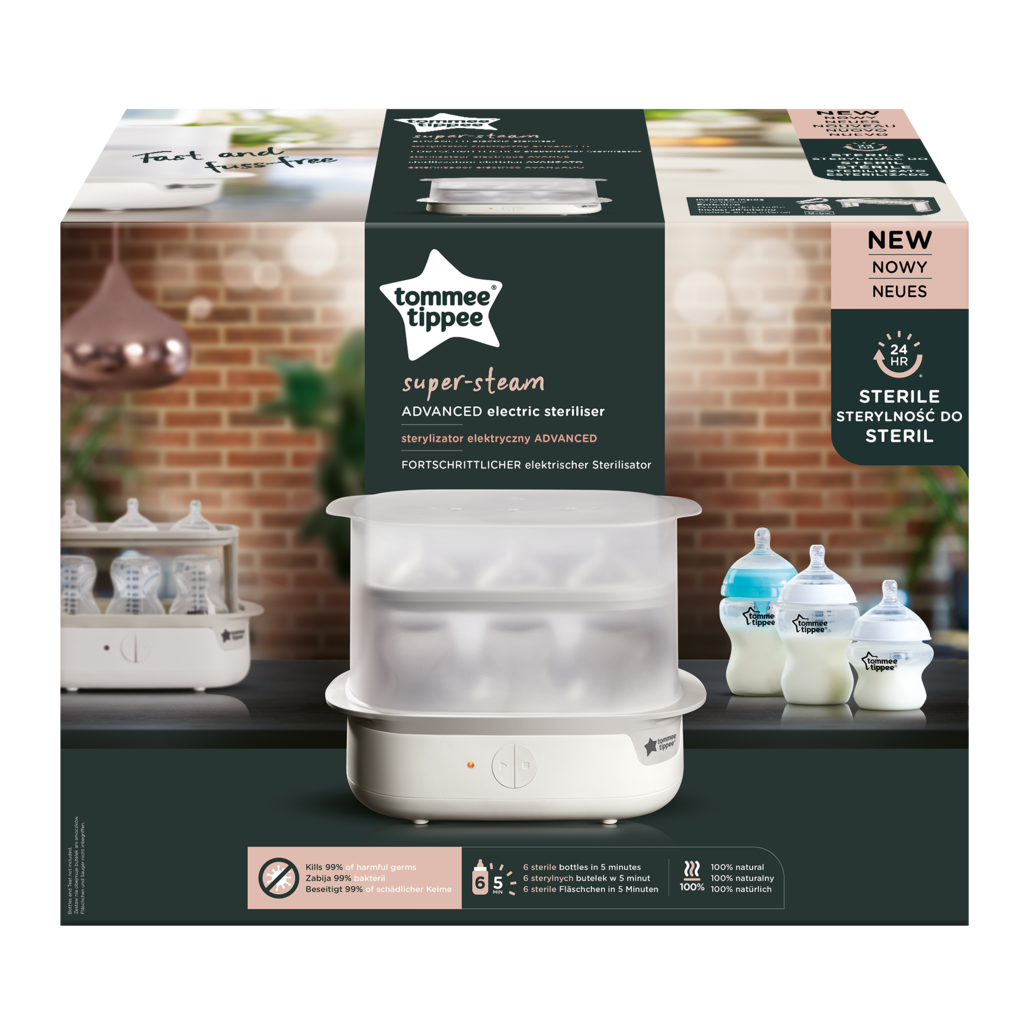 Electric steam sterilizer
The electric steam sterilizer provides effective help in ensuring the proper hygiene of breastfeeding and feeding equipment. It is quick and easy to use, no boiling or other time-consuming sterilization methods are required. After the sterilization cycle has ended, the contents will remain sterile for 24 hours without opening the lid.
It can sterilize up to 6 baby bottles at the same time, in just 5 minutes. It destroys 99.9% of bacteria that may have remained in hard-to-reach places after washing. The 100% natural steam effectively reaches all surfaces, eliminating the need for chemical sterilization. The package also includes 1 0-6 month Anytime play pacifier and 1 pacifier clip.
• 6 db cumisüveg fér bele alkatrészeivel együtt
• 5 perc alatt sterilizál
• Játszócumi, illetve a mellszívó sterilizálható alkatrészeihez is alkalmas
• 100% -ban természetes gőzzel dolgozik, elpusztítva a káros baktériumok 99.9%-át
• A könnyen megfogható oldalsó fülek távol tartják a forró gőzt a kezektől
• 2 db tálcával, amelyek szárításra is használhatók
• A sterilizálási ciklus lejárta után, a tető felnyitása nélkül a tartalma 24 óráig steril marad
• Egyszerű, 1 gombos indítás és automata lek