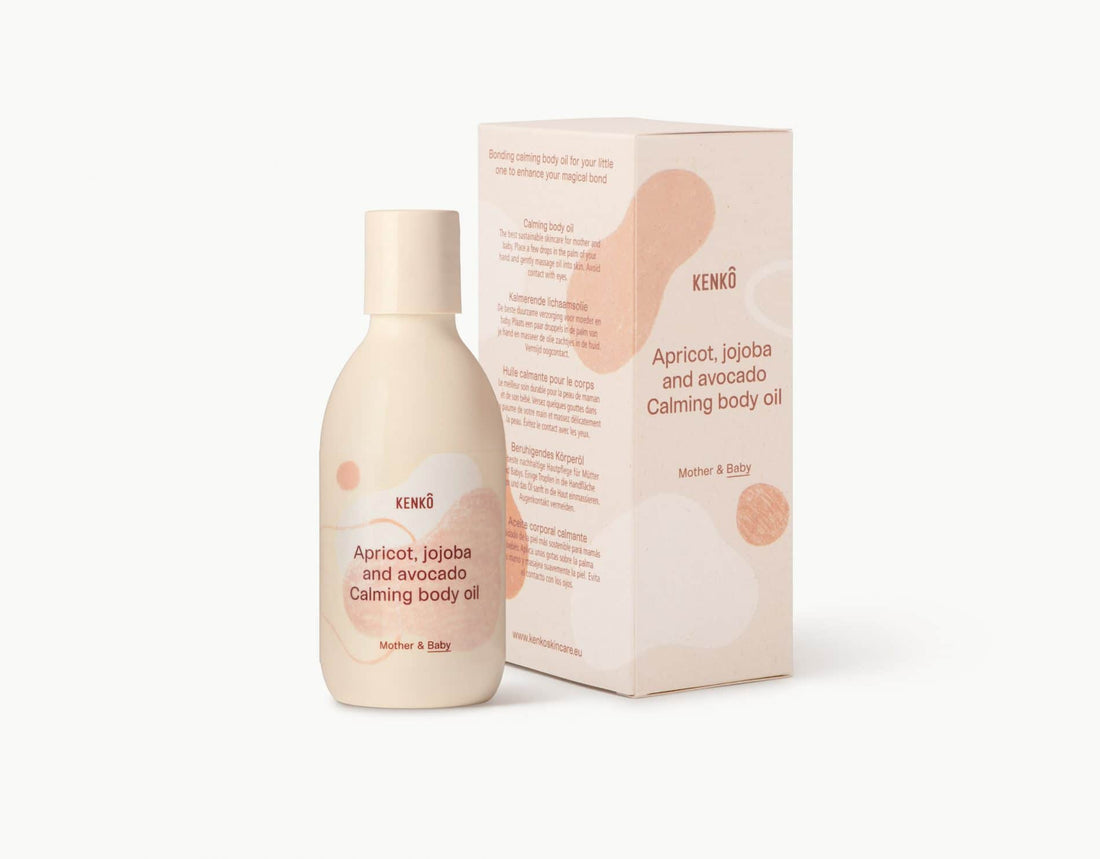 Nourishing body oil for babies made from high quality natural oils from fruits and seeds. These natural ingredients nourish and soothe the skin and are gentle enough to care for baby's sensitive skin. The formulas and scents of the product line are closely related to each other to strengthen the special, intimate bond between mother and child.
Összetevők: Vitis Vinifera (szőlőmag) magolaj, Helianthus Annuus (napraforgó) magolaj, Brassica Campestris (repce) magolaj, Prunus Armeniaca (sárgabarack) magolaj, Persea Gratissima (avokádó) olaj, Simmondsia Chinensis (jojoba) magolaj, tokoferol, parfüm*.

*Hypoallergén Kenko illatanyagot alacsony koncentrációban adunk hozzá, hogy minimalizáljuk az allergiás reakciók esélyét.