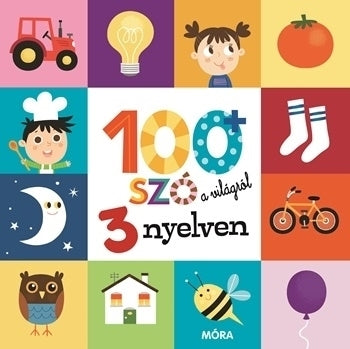 100+ WORDS ABOUT THE WORLD IN 3 LANGUAGES
The house, the school, the city, the forest: the world is just waiting for the children to discover - and give everything a name. Up to three languages ​​at the same time: Hungarian - Italian - English!
What do we drink water from? What do we brush our teeth with? What do we call dad's dad? What is the animal that swims in the water? On 28 pages, divided into 14 topics, our book shows everything that surrounds and interests children with funny, colorful pictures. The words are named in both English and Italian, because language learning cannot be started early enough.