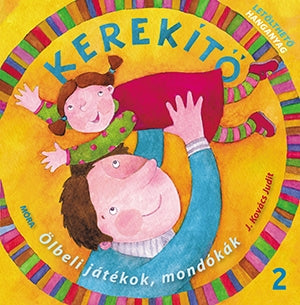 ROUNDER 2. - LAP GAMES, RHYMES WITH DOWNLOADABLE AUDIO
A collection of lap games and nursery rhymes for children under the age of three and their parents, with illustrations by Krisztina Nagy Kállai, selected by Judit J. Kovács and game descriptions.
Recommended by Bea Palya: "Now I'm still playing soldier Snow Snow with my girlfriends' children, but I'm already thinking about the little child I'm going to give birth to, and into whose eyes I'll be able to say these words. This will be a deepening of some kind of love: we'll send words and touches to each other, we play with each other. In the rhymes and games collected here, a tender love is encoded, which also gives way to creativity: we ourselves can supplement them with new words, new rhythms, new touches."