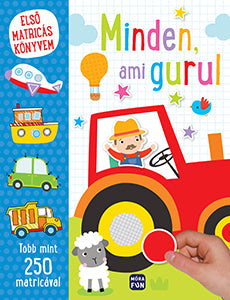 MY FIRST STICKER BOOK - EVERYTHING THAT ROLLS
Fill up your first vehicle sticker book and solve playful puzzles! Pop the pictures at the end of the activity to complete a puzzle and get two super bookmarks.
Stick the more than 250 stickers to the employer as you like, or decorate anything you want with them!