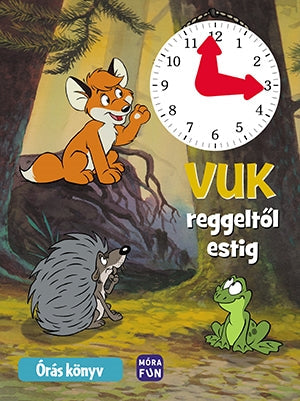 VUK FROM MORNING TO EVENING - BOOK OF HOURS
How does a little fox's day go? It usually sleeps in its hiding place from morning to night to be rested for the night hunt. But Vuk is different from other fox cubs: he goes on a voyage of discovery...
Vuk roams the forest from seven in the morning until eight in the evening, he even goes to the house of Smoothskin, chases butterflies, tries to hunt, meets forest and village animals. Follow the adventures of the little fox! What time is it on the clock when Vuk is chasing the frog? And what time does it rain? Feel free to set the indicators!