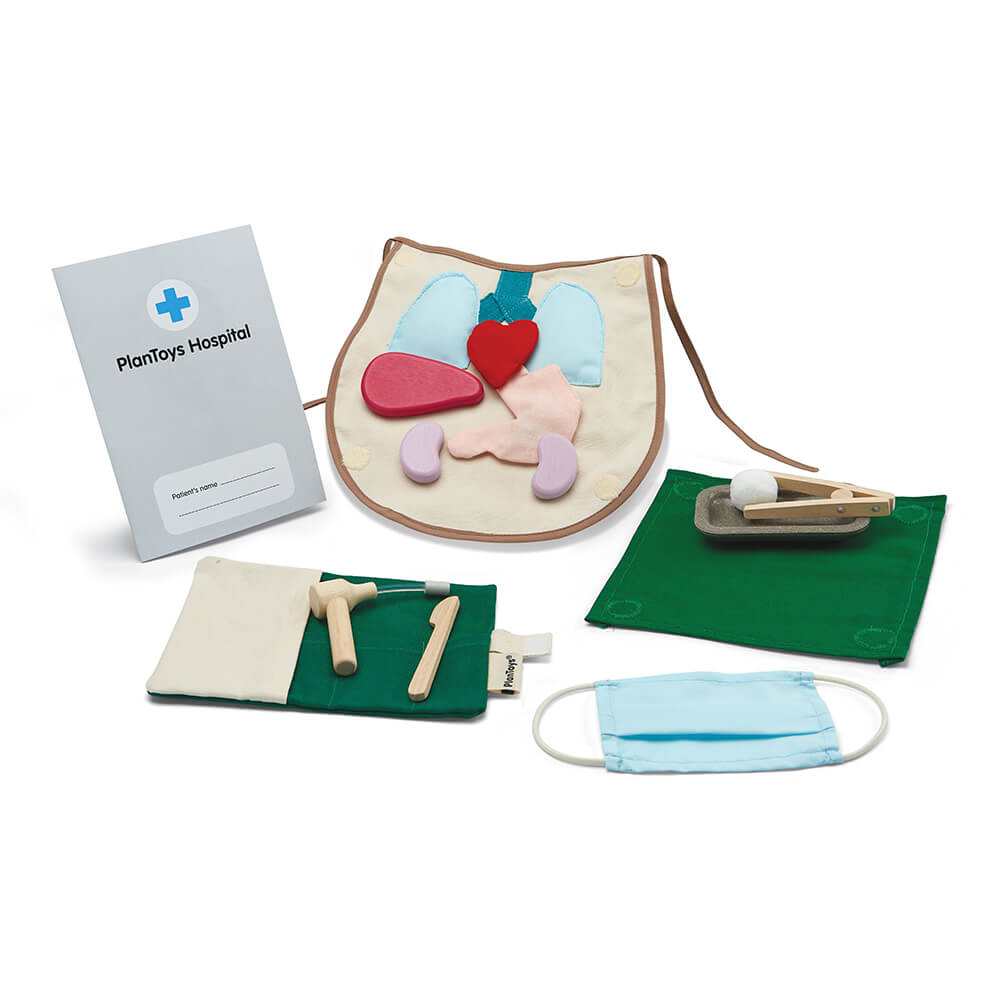 The PlanToys Surgeon set contains everything a little doctor might need. With the help of the bib, mom, dad, a brother or a teddy bear can also join in the game with him. The organs on it are held in place by Velcro, so they can be easily removed with a wooden scalpel. The heart beeps when you press it, and the stomach is hollow and fits the piece of apple from the toy set, so you can tell what happens to the food after it is swallowed.
Game content:
1 small textile bag that has room for all accessories
1 textile bib with the following organs: lungs, heart, stomach, liver, kidney
1 scalpel
1 pair of tweezers
1 cotton ball
1 green surgical blanket
1 medical mask
1 suction head
1 PlanWood* tray
Anyag: textil, fa, PlanWood, pigment alapú festékkel van színezve, káros anyagot nem tartalmaz.
Mit fejleszt: képzelőerőt, problémamegoldást, koordinációt, finommotoros képességeket, szociális-, nyelvi- és kommunikációs készségeket.
A műtéti takaró mérete: 23,5 x 22,5 cm