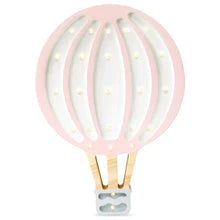 Lamp in the shape of a hot air balloon
Unique handmade high-quality children's room lamp. 
- Made of 100% natural pine wood.
- With remote control power button, brightness control and timer.
- Can be hung on the wall.
- LED lamps / warm white 2.2 W.
Megeri
Szerintem tokeletes ar/ertekben, ezert valasztottam. Kicsit olcso is talan.